Hope Home – established by the Foundation for the Children of Haiti ("FCH") in 1993 – is home to 30 children and adults with a wide range of complex special needs.
Hope Home is located right next to FCH's Rainbow of Love Children's Residence and the elementary school on FCH's Children's Village campus.
Hope Home residents live in a facility specifically designed with their special needs in mind.
Residents come to Hope Home as children and – because of the nature of their conditions – it remains their home for the rest of their lives. As a result, Hope Home is a wonderful extended family consisting of young children, teens, young adults, and adults.
Hope Home residents live in 3-5 person family units. Each group has a House Mom who cares for the physical and emotional needs of the members. The "Moms" make every effort to ensure that Hope Home is as much like a family home as possible.
Living a life of dignity at Hope Home
Hope Home has four physical therapists on staff to help residents with flexibility and mobility, and – where possible – to alleviate the impact of their condition. Hope Hospital (FCH's 50 bed general hospital) provides support to Hope Home residents as necessary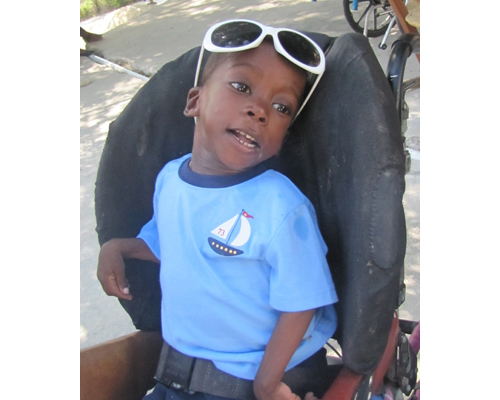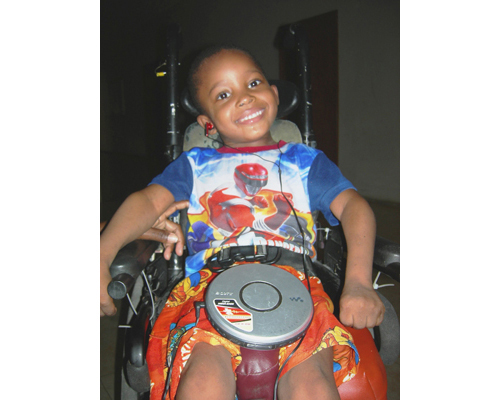 The House Mom's and therapists ensure that residents are involved in a range of activities consistent with their capabilities. Several Hope Home residents attend a special education program at the elementary school in the Children's Village.

In order to enhance the level of care offered at Hope Home, the Canadian Foundation for the Children of Haiti ("CFCH") arranges work teams consisting of medical professionals experienced in caring for people with special needs. The teams work with the residents, develop care plans, provide training for House Moms and therapists, and maintain the special needs equipment used by residents.

CFCH provides wheelchairs, stretchers, medical equipment, communication devices and supplies needed by Hope Home. Each resident has a wheelchair or stretcher that has been modified for their special needs. A number of residents have motorized wheelchairs, giving them the gift of freedom and independence they never dreamed possible.

Hope Home is a truly amazing ministry in a poor country like Haiti, where needy children with disabilities usually suffer greatly. The dedication of the staff in Haiti, donors in North America, and volunteer workers has transformed the lives of these children in a dramatic way.

Despite the challenges faced by the residents, Hope Home is a very happy place!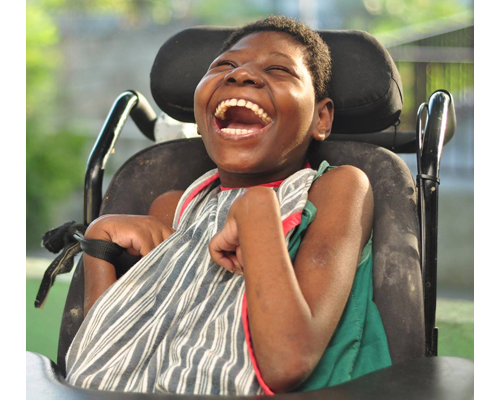 The Canadian Foundation for the Children of Haiti ("CFCH") is an all-volunteer fundraising organization that has supported the work of FCH since 1993.
Canadian Foundation for the Children of Haiti
6093 – 145A Street.
Surrey, B.C. V3S 4R6
CFCH is a Canadian Registered Charity
Canada Revenue Agency Business Number 89000 4591 RR0001